7 Ways You Can Increase the Value of Your Home
January 6, 2017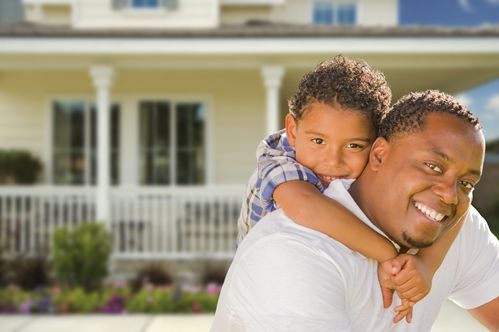 The overall value of your home depends on a number of complicated factors, but there are small ways you can increase your asking price. Household projects that make your home more appealing and inviting will excite potential buyers and can eventually lead to a healthy return on investment when a deal is closed. Consider these easy steps to improve your home's value:
1. Upgrade an old appliance
The kitchen is an essential part of what makes your house a home, and as such, you want to make sure this space is as useful as it is visually appealing. An old fridge or dishwasher dates the room and also dictates design possibilities, while more modern, sleeker models give your kitchen new life. Similarly, if you appliances are especially old, they may not work as well as they used to. Newer options, meanwhile, are often more efficient and quiet, which will be quite appealing to any would-be buyers.
2. Plant a few trees
HGTV found that landscaping makes a big difference when it comes to your home's overall curb appeal, and a few well-placed trees are the crucible of an inviting, attractive property. You will want to be careful about selecting the right species and location, but this can be a relatively inexpensive way to make an impact on your asking price. And aside from being visually appealing, trees shade your home in the summer, potentially lowering the amount you need to run the air conditioning.
3. Renovate a bathroom
A potential buyer may be impressed by your well-manicured lawn and modern kitchen but can still be turned off if they discover a bathroom full of grime and outdated fixtures. Consider making changes to a downstairs or master bathroom in an effort to make your home more memorable.
Gwen Moran, co-author of "Build Your Own Home on a Shoestring." told Bankrate that making meaningful changes to your bathroom is relatively inexpensive, but also a reasonable project for homeowners to consider tackling on their own.
4. Break out the paint
A fresh coat of paint can help make a room seem more fashionable and newer, but the right color choice can also convey a mood and sense of vitality. Use this as a launch pad for reimagining a space ahead of a showing.
For example, consider a soft hue in the kitchen to make it feel more appealing and reinforce this by bringing in new lights. In the living room, try a richer, darker shade to create a regal, relaxed atmosphere.
5. Get proactive about outstanding issues
An inspection is an important part of selling a home, and if a major issue is uncovered late in the process, the final sale price could drop considerably. Staying ahead of the curve is a way to address issues as soon as possible.
Smaller home repairs are also helpful. These can make your home more visually appealing – as well as more functional and safe. Spend a weekend crossing off the projects on your list that you've been putting off.
6. Check out the floors
A worn carpet is another way your home can show its age. Stains or tears are particularly off-putting and should be addressed. Even if you don't outright replace a carpet, you can cover up blemishes with well-placed furniture or decor like throw rugs. In fact, some buyers may look forward to selecting their own carpet, so only replace your carpet if it's well past its prime.
Hardwood floors are quite attractive, but scratches and other issues can be just as discouraging as an old carpet. For that reason, consider paying for a repair or otherwise cover up any blemishes as best you can.
7. Think like a buyer
One of the best ways to assess the potential appeal of your home is to investigate it through the eyes of a potential buyer. Give everything a proper assessment and don't talk yourself out of addressing an obvious issue. Similarly, remember that a buyer will be acutely aware of clutter or poor interior design. Keep things organized and use potted plants or framed photos to make your home look a little more arresting.
To see a few options for making a positive change, head to a Wolseley Kitchen showroom. Our experts can support you in selecting the right addition to your home. For more information check out one of our showrooms today!