BLANCO
One of the world's leading manufacturers of high-quality kitchen sinks and mixer taps, BLANCO products are renowned worldwide for their unmatched quality and timeless style. Founded in 1925, this German brand offers a range of sinks in stainless steel, Silgranit® and ceramic materials, and plus matching kitchen faucets. BLANCO kitchen fixtures are available at TAPS kitchen showroom in Toronto.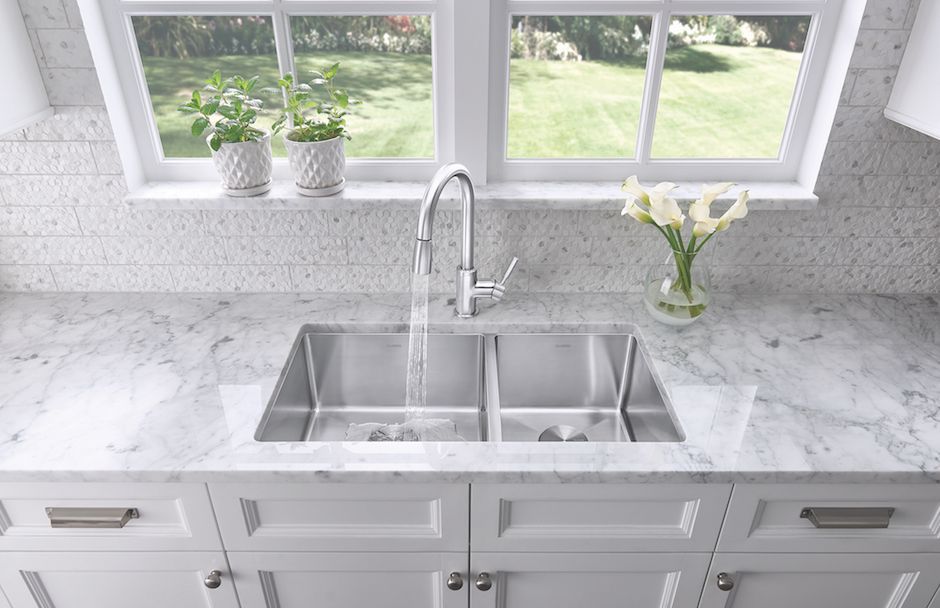 Kitchen Sinks and Mixer Taps For Kitchen Renovations
When planning your new kitchen, choosing a sink and kitchen faucet are one of the first and most important decisions. They can set the stage for the whole space and functionality can significantly impact home design. Get the best for your kitchen renovation design with BLANCO.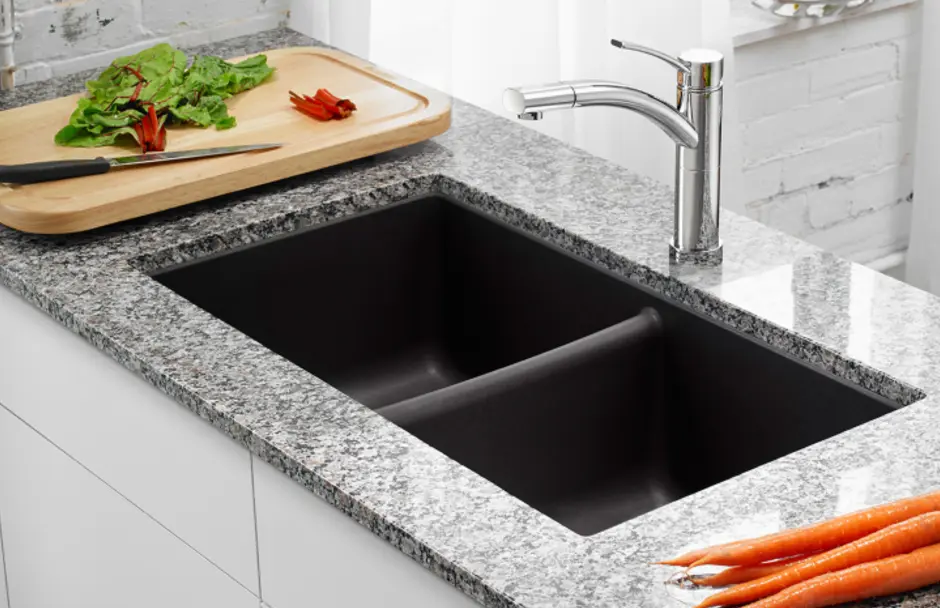 Looking for Kitchen Sinks in Toronto?
The sink is the hub of the kitchen and it's also the hardest working element in the kitchen – it has to last. That's why quality is so important when choosing a kitchen sink. You want something that is hardy with maximum ergonomic comfort and features that keeps hygiene in mind for preparing food.
When it comes to buying a kitchen sink, design matters. A well-thought-out and functional design is just as important as beautiful visuals. BLANCO sinks do both,– combining function with aesthetic for you to enjoy as you work in your kitchen each day.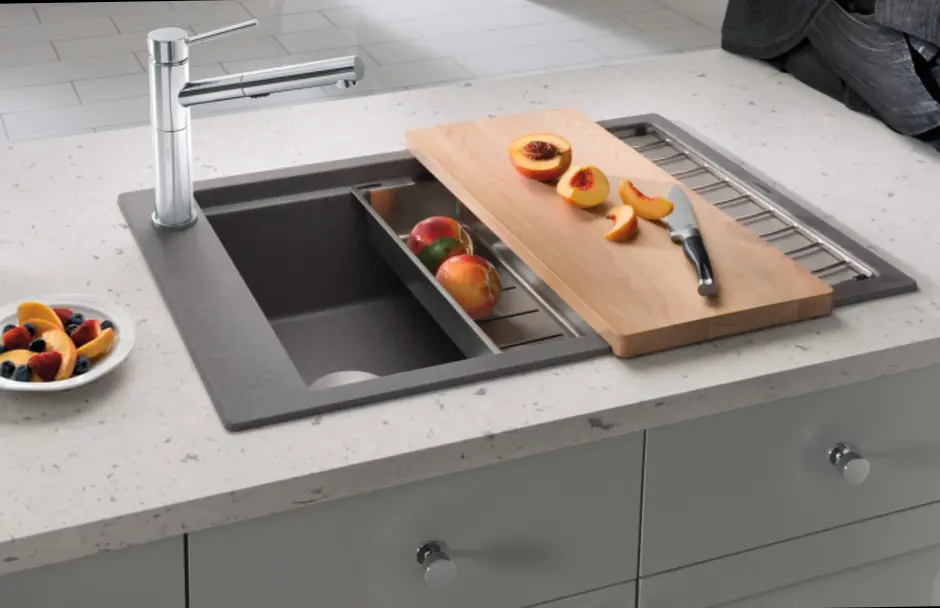 BLANCO Kitchen Sinks in Toronto and Mississauga
BLANCO kitchen sink options include large and small sinks in multiple sizes, with one bowl or two. You can also choose from corner sinks, round bowls, flushmount or undermount sinks. BLANCO kitchen sinks are carefully designed and thoughtfully crafted for your family and to make day-to-day life easy in the kitchen.
Discover all BLANCO kitchen sinks at TAPS kitchen showrooms in Toronto and Mississauga. Meet with one of our kitchen specialists to find the ideal bowl, easy-to-install inset sink or popular granite sinks made of BLANCO's Silgranit®. You can also shop for matching single-lever mixers and two-handle kitchen faucets.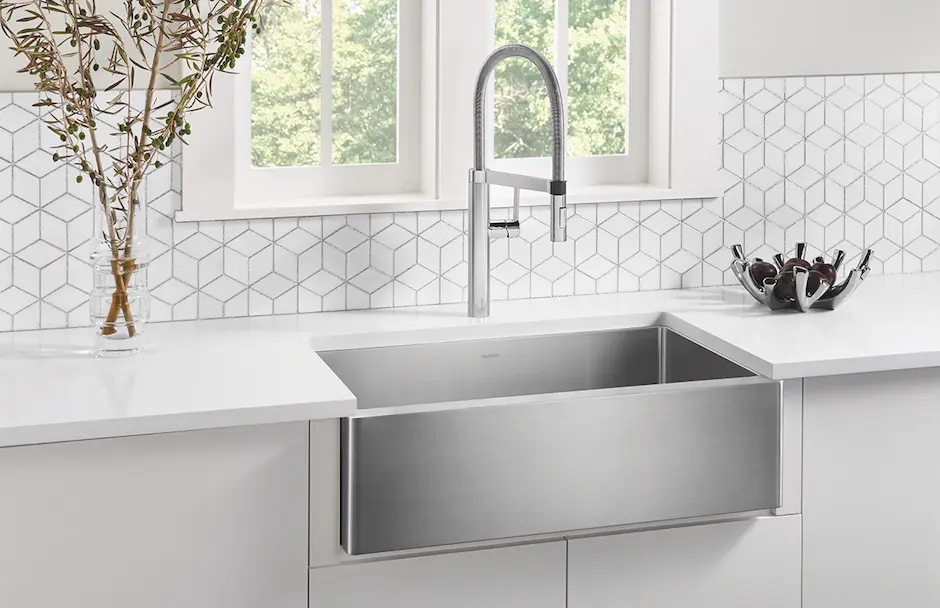 Mixer Taps and Kitchen Faucets in Toronto
Find the perfect kitchen faucet to match your sink design and dream kitchen goals. BLANCO kitchen faucets allow you to choose from a variety of shapes, functions and styles, from single-lever or twin-lever mixer taps, to chrome or stainless steel, and even something that matches the colour of your new Silgranit® sink. Plus, BLANCO's range of kitchen faucets work with low-pressure and high-pressure connections. That's quality you can count on.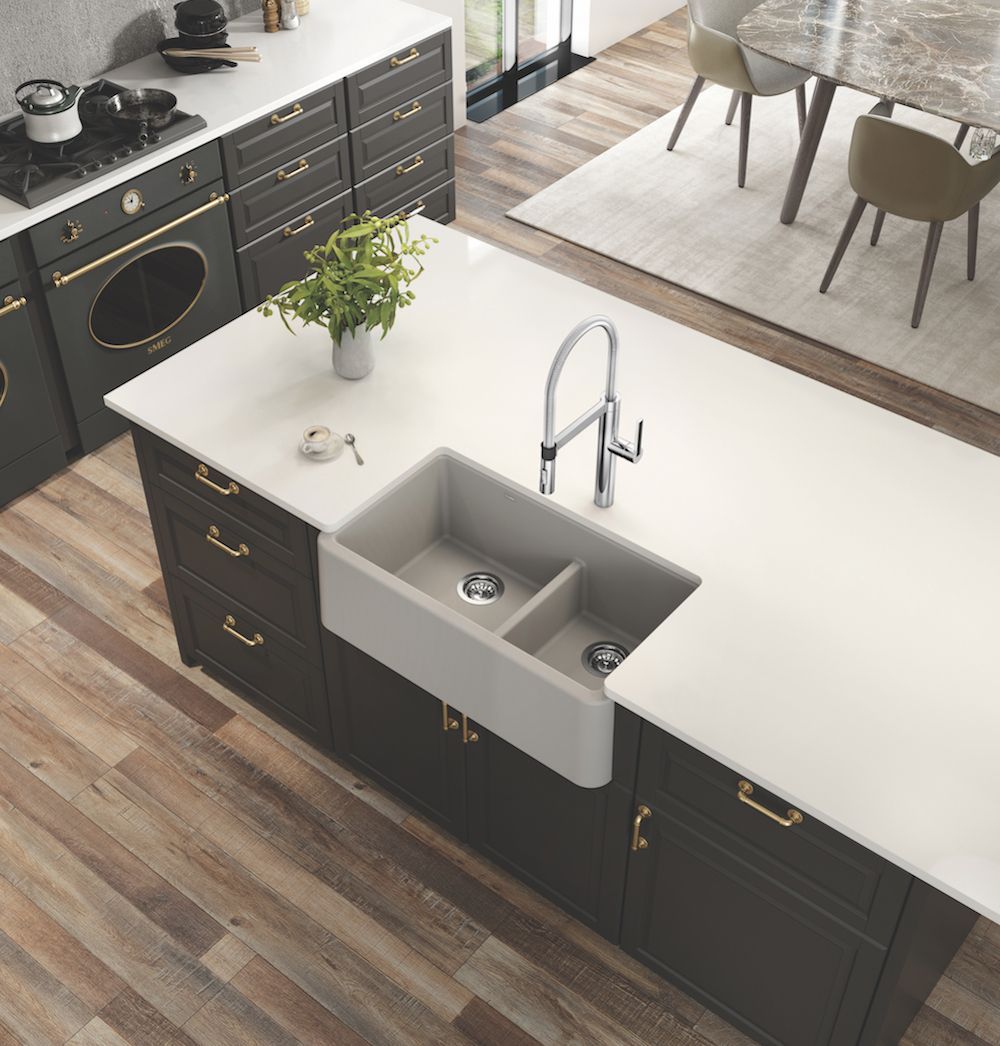 Why Pick a BLANCO Kitchen Faucet?
BLANCO combines unique mixer tap designs with a constant strive for excellence. Perfectly matching the kitchen faucet and sink, you can expect BLANCO's meticulous design down to the very last detail.
Suitable for every situation, BLANCO kitchen faucets offer control elements including the mixer tap lever or outflow pop-up button to match the overall kitchen appearance. High-quality design standards extend to the finest detail, ensuring your stainless steel mixer tap is completely, brilliantly glossy and control levers are perfectly brushed to match the surface of the faucet body.
Since quality is important to BLANCO, they ensure the safety and durability of BLANCO sinks and kitchen faucets by going the extra mile with testing, voluntary certifications, careful choice of raw materials and precision processing of all parts so you can enjoy top-quality drinking and cooking water.
Learn more about BLANCO on their website.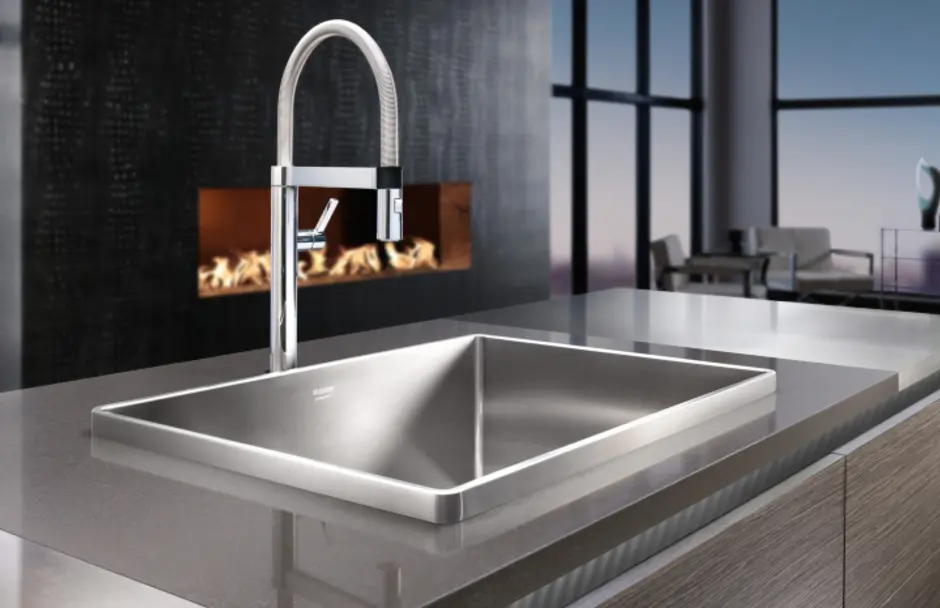 Shop BLANCO Sinks and Kitchen Faucets in Toronto
Discover the range of kitchen sinks, mixer taps and more from BLANCO at TAPS kitchen showrooms in Toronto and Mississauga. Book a consultation or visit a TAPS store today.
See current promotions for BLANCO here.