Franke
Franke's Wonderful Kitchen Solutions For Your Home
The kitchen is the centre of your home, where you work, share and entertain. Franke offers open-concept and multi-functional integrated systems to bring style, convenience and craft into your kitchen. Experience the pleasures of cooking, eating and entertaining in a kitchen fitted with Franke kitchen faucets and sinks.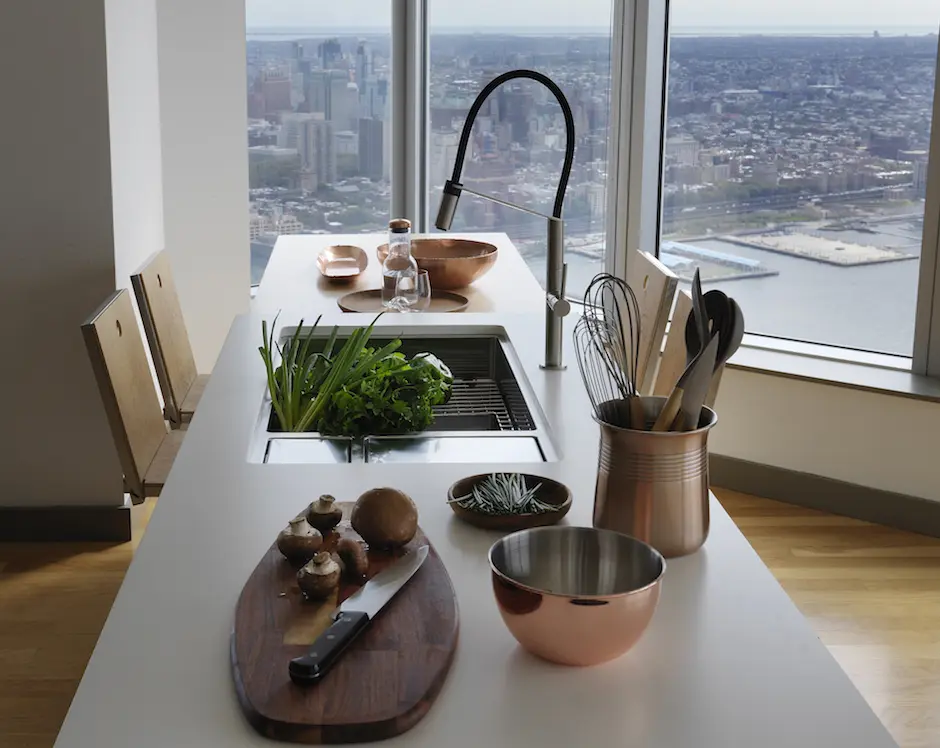 Kitchen Sinks With Tailor-Made Style And Quality
Whether your style is classic or modern, you still want an elegant design and exquisite craftsmanship for your kitchen sink. Franke sinks give these qualities with attention to detail to make the sink feel tailor-made to your home – right down to a patented integral ledge that helps make prepping and cleaning effortless.
When choosing a kitchen sink for your kitchen renovation, pick a material that works with your home design and lifestyle. Stainless steel sinks handle any temperature, are hygienic and offer a timeless aesthetic. Or go for beautiful and durable granite. This material comes in a range of minimalist sink designs and colours, handles heat and prevents bacterial growth. You can also choose fireclay, which is harder than metal, scratch-resistant and super hygienic.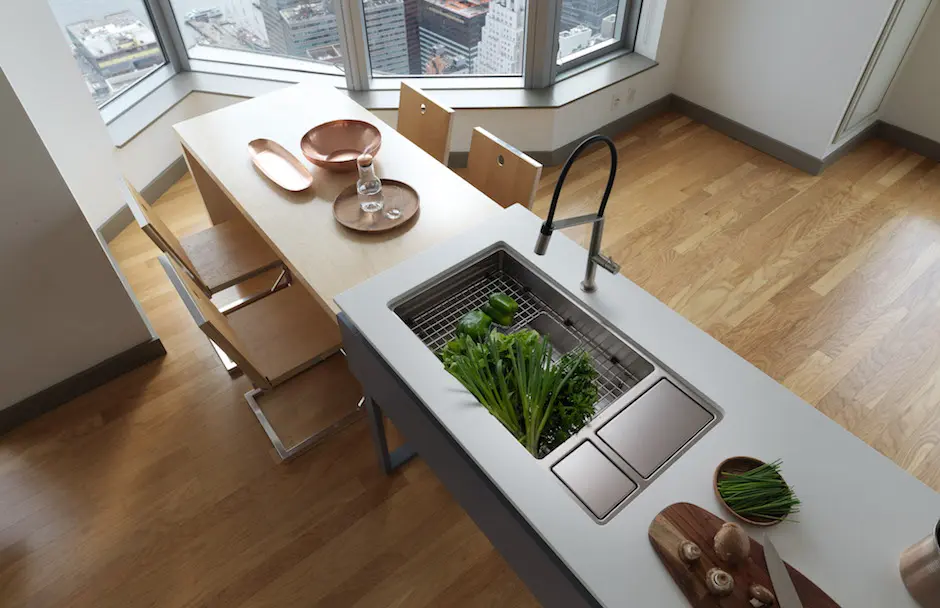 Beautiful Sink Details That Make A Difference
In the kitchen, beauty needs to meet function. For kitchen sinks, small details can make a big difference. Think about using deeper stainless steel sink bowls, and advanced waste systems like a stainless steel basket strainer or a low-profile waste kit that frees up extra cupboard space. Heat and sound insulation are other great features offered in Franke kitchen sinks to reduce the sound of water running into the bowl and keep water warmer for longer.
Do these sound like details you'd like to incorporate into your kitchen? Inquire about Franke kitchen sinks at a TAPS kitchen showroom.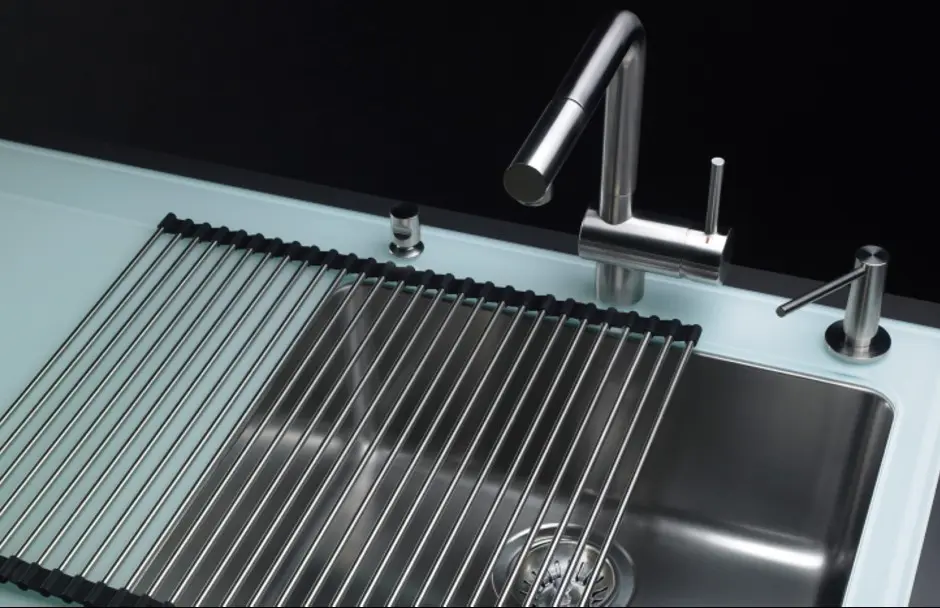 High-End Kitchen Faucets
Your kitchen faucet is one of the most important pieces in your kitchen. Not only do you want the design to look beautiful with your kitchen sink, but it also needs to be functional and durable. Franke creates high-quality kitchen faucets that stand the test of time, making your kitchen a wonderful place to cook and entertain.
No matter your style – from extravagant to purist structures, satin nickel to polished chrome finishes, Franke's range of kitchen faucets will meet your design needs. From flexible, pull-out faucet heads to integrated water filters, you'll find the perfect Franke kitchen faucet to match your sink at TAPS kitchen stores in Toronto and Mississauga.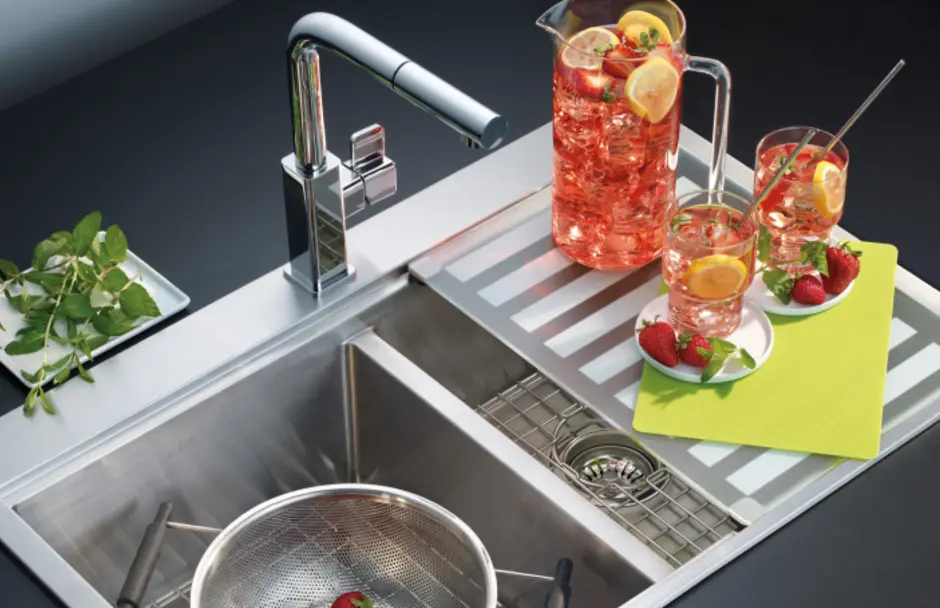 Get Amazing Flexibility With Pulldown and Pull-out Kitchen Faucets From Franke
Franke believes kitchen faucets should be easy to use. Imagine controlling the temperature and flow of water effortlessly and precisely with one hand – this is the functionality you can get from Franke faucets. Pulldown sprays are ideal for washing salads or filling pots, while pullout sprays have a swivel-mounted tap neck and spout you can pull out sideways for extra versatility. Opt for a combination of side spray and main faucet for even more options for day-to-day kitchen activities.
Not sure what type of Franke kitchen faucet is right for your kitchen renovation? Speak to a kitchen specialist at one of our TAPS kitchen showrooms. Book a consultation to discuss the Franke range of kitchen faucets and sinks, or stop by TAPS Toronto or TAPS Mississauga today.