GROHE
Dedicated to providing innovative water products, GROHE is a leading global brand for complete bathroom renovation solutions, fixtures and kitchen faucets. Available in our Toronto bath and kitchen store and our Mississauga bath and kitchen store,  GROHE has countless design-driven and award-winning bathroom fixtures and kitchen fittings. GROHE is known for impressive, timeless designs, quality that lasts a lifetime, and unique features for any kitchen or bathroom renovation.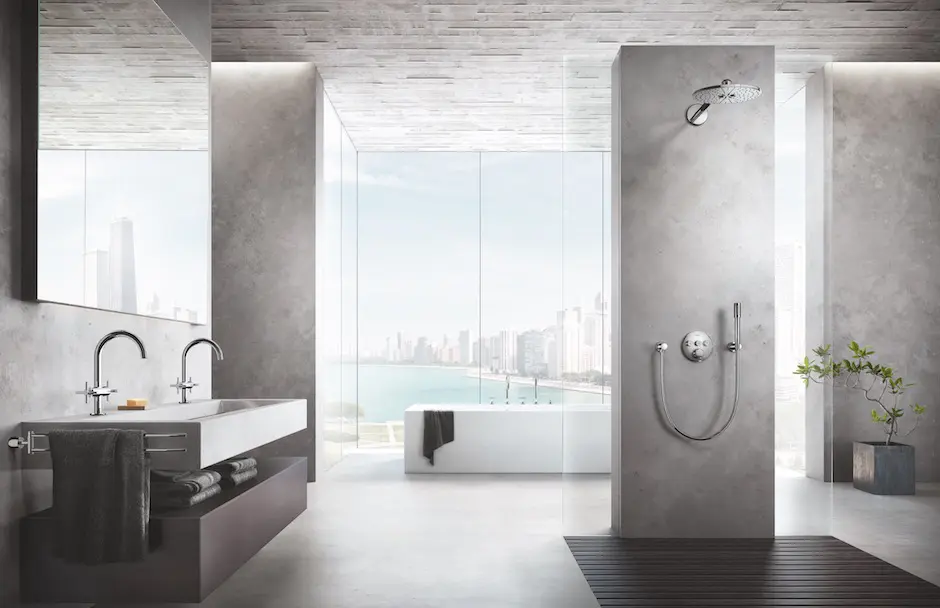 GROHE Bathroom Fixtures In Toronto and Mississauga TAPS Bath Stores
GROHE offers a wide range of bathroom and plumbing supplies for all draw-off points and in three styles: Cosmopolitan, Contemporary and Authentic. Each has a distinct look and characteristic to achieve any bathroom renovation goal.
Bathroom faucets by GROHE combine award-winning design with the finest materials and the latest industry-leading technologies. GROHE bathroom fixture collections offer a variety of faucet choices to complement your personal style and home design.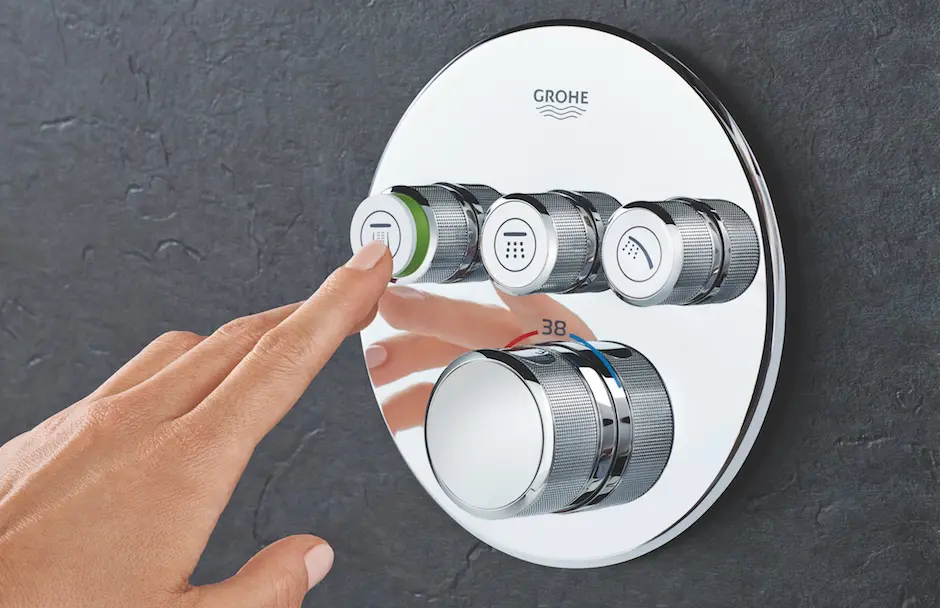 Create the Perfect Bath and Shower Experience
GROHE showers come in all shapes, sizes and styles. Whether you're looking for large or extra-large showers, wall-mounted or fitted flush to the ceiling, each GROHE shower is designed for satisfaction and enjoyment.
With GROHE SmartControl, elevate the simple shower to a whole new shower experience made just for you. Innovative GROHE SmartControl technology lets you choose the outlet, water flow and temperature – exactly how you like it. Simple and easy for the whole family to adjust the water flow.
Shop all GROHE bathroom fixtures and showers in Toronto and Mississauga at TAPS showrooms. Visit a TAPS kitchen and bath store or book a consultation with one of our bathroom specialists today and learn what shower options are the best for your bathroom.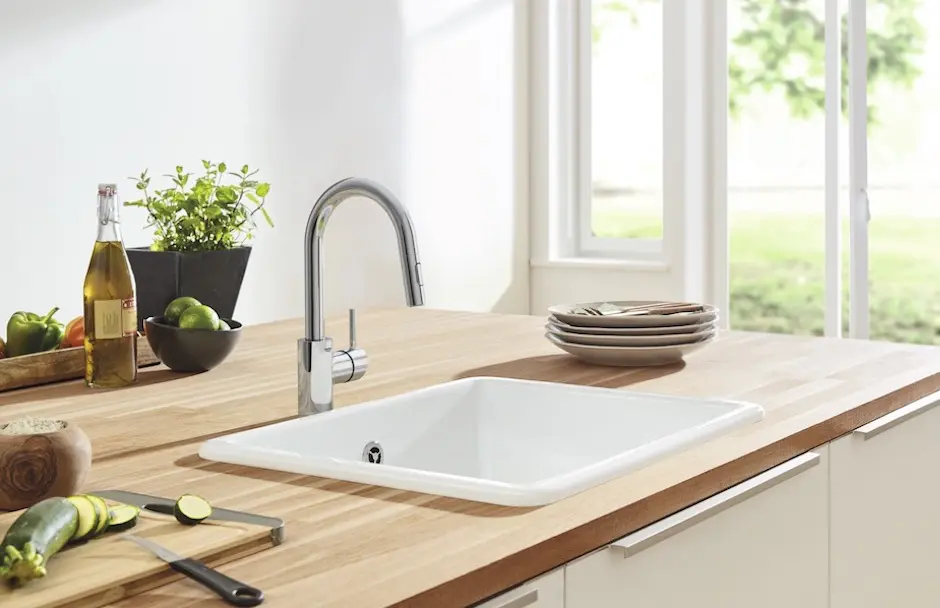 GROHE Kitchen Faucets in Toronto and Mississauga – Available at TAPS Bath!
GROHE kitchen faucets perfectly balance quality, technology and design, using only the finest materials and latest industry-leading technologies. Enjoy years of reliable performance in the kitchen with GROHE faucets.
GROHE offers a huge selection of styles and features for kitchen faucets. With more choice, comfort and flexibility, GROHE water systems and kitchen faucets include user-centric features and smart details to make all the difference.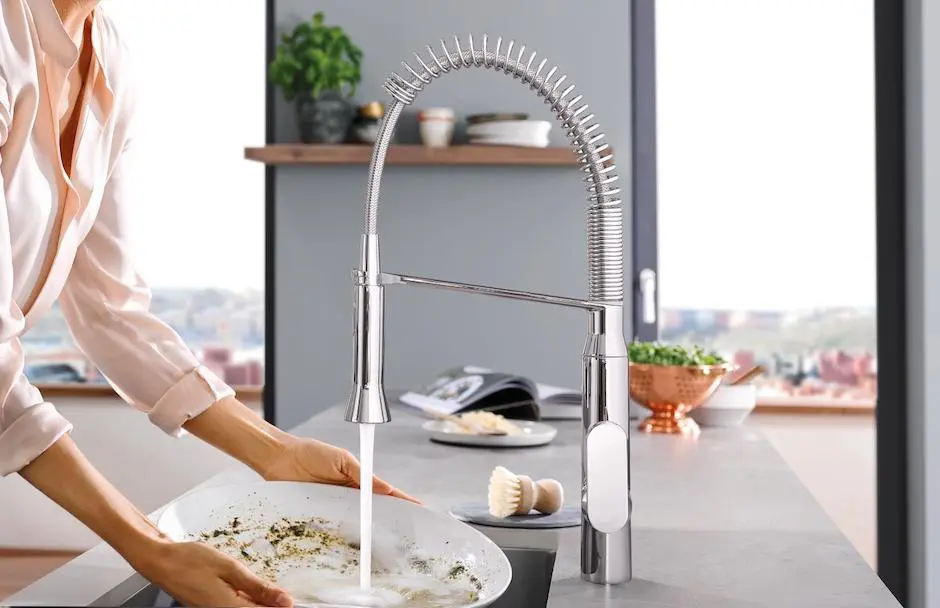 Powerful Spray Functions of GROHE Kitchen Faucets
The range of GROHE kitchen faucets available at TAPS Toronto and TAPS Mississauga kitchen showrooms come with a range of professional and pull-out sprays with increased operating radiuses for maximum convenience. On many models, you can switch between two spray functions for greater flexibility.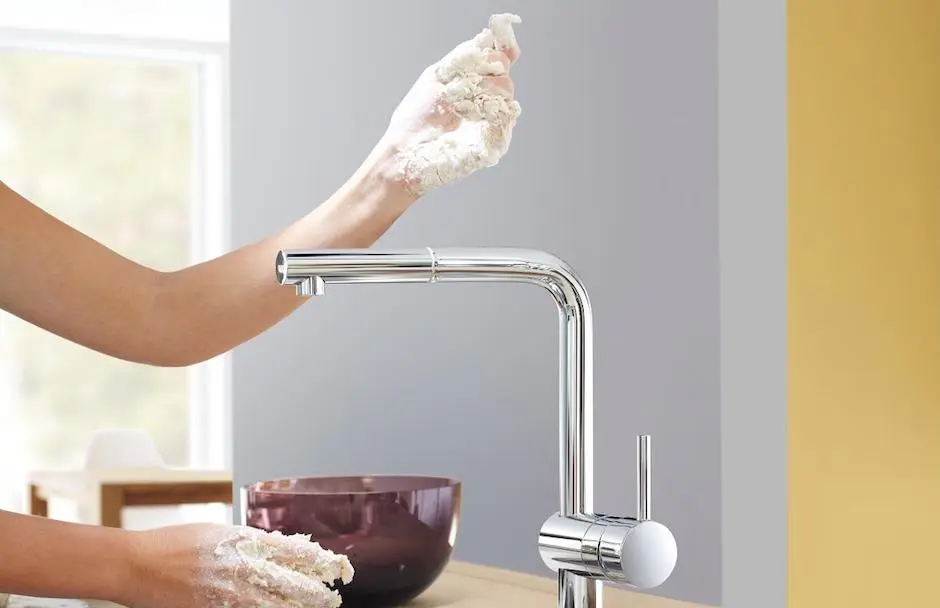 GROHE Touch Kitchen Faucets
Activated with a simple touch of the wrist or elbow, GROHE touch faucets leave your hands free and kitchen faucet sparkling clean. Discover the ease of these kitchen faucets for yourself and make a change in how you use your kitchen sink.
Discover the quality, technology and design of GROHE faucets at our kitchen showrooms in Toronto and Mississauga.
To shop all GROHE kitchen and bath products, find the TAPS bath location nearest you or learn more on GROHE's website.