Kindred
Kindred offers a multitude of sinks to fit your needs, your style and your budget. The Kindred logo represents the utmost in quality and reliability – it's marked on every kitchen sink they make. If you're looking for ways to make food preparation and cleanup a breeze, start with Kindred. Their kitchen accessories and products are designed to make your life easier. All Kindred kitchen sinks are backed by a limited lifetime warranty and available at TAPS kitchen showrooms in Toronto and Mississauga.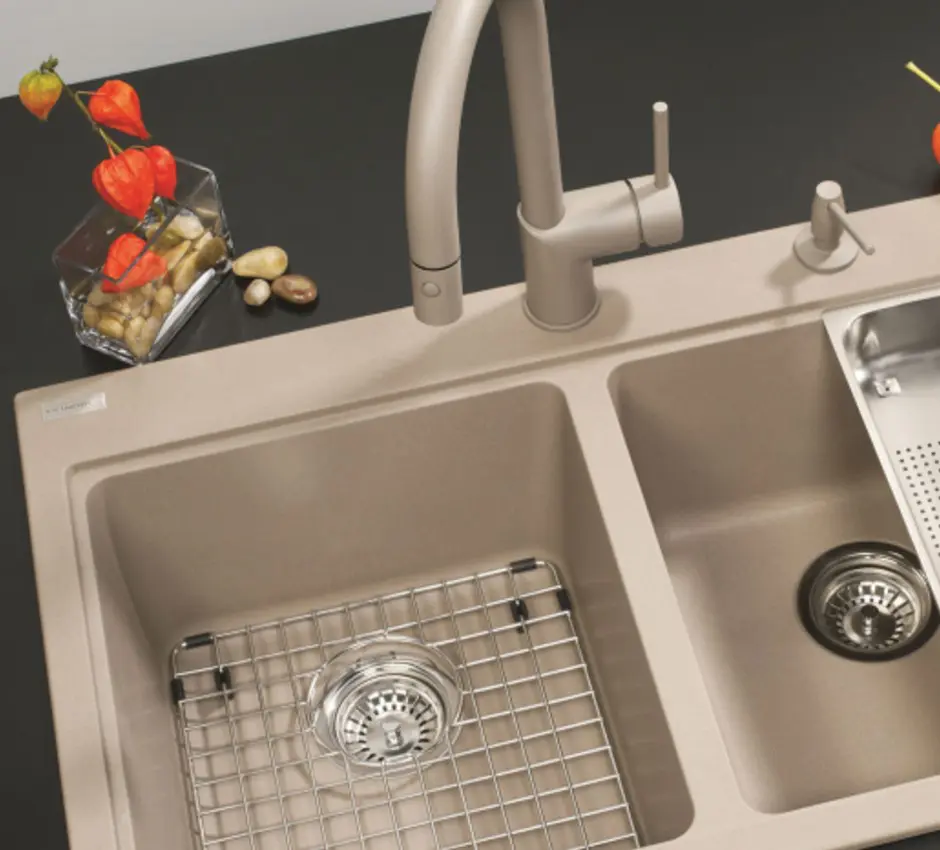 Find The Perfect Kitchen Sink For You At TAPS Kitchen And Bath Stores
Your kitchen sink is an important part of your everyday life. It should reflect your unique style and help you accomplish your daily tasks, with the hygiene, function and durability you need.
Ready for a new kitchen sink? You can explore the options and find the perfect Kindred kitchen sink at TAPS kitchen stores. There are a few things to keep in mind before you visit a kitchen showroom.
Consider if your new sink will be used in the kitchen as a primary or secondary sink, or for another function like as a laundry or mudroom sink. Check the dimensions – whether you're replacing an old sink to fit in your existing countertop or want to install a new sink with a new countertop, make sure you know the compatible installation methods for your kitchen countertop, and whether you need a topmount or undermount sink. Other things to think about are cabinet sizes and kitchen faucet and fixtures you want to pair with your sink, plus how many holes are required to accommodate those fixtures.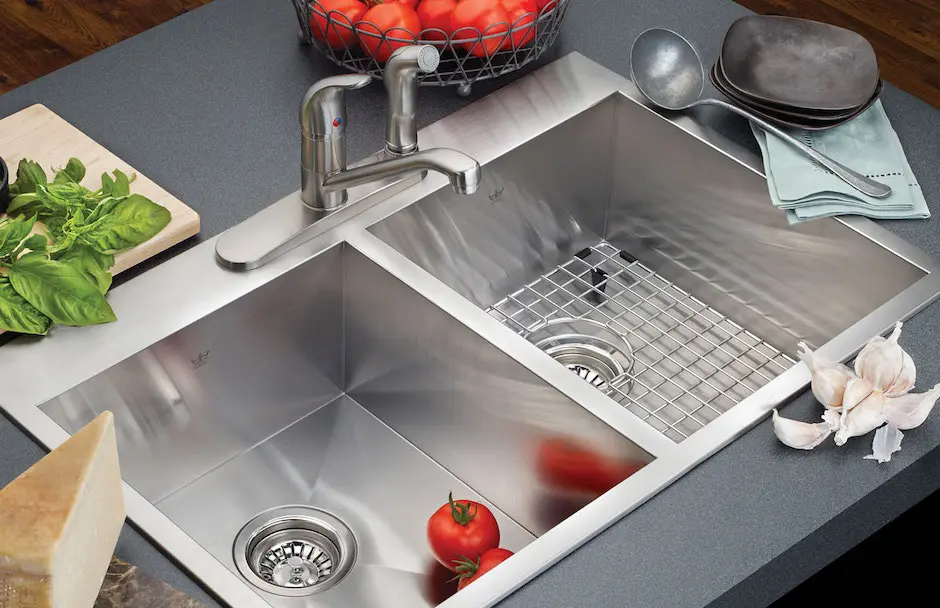 Which Kitchen Sink Material Is Right For You?
Next, consider kitchen sink materials. All sink materials have their list of benefits and aesthetic features, so you can choose the right kitchen sink for your design goals and lifestyle. Stainless steel is hygienic, durable and works well with stainless steel appliances. Tectonite® is a good solution for a colour option that offers durability and style on a budget. Learn more about the different types of kitchen sink material on Kindred's website or speak to a TAPS kitchen specialist.
No matter what you're looking for when it comes to kitchen sinks, TAPS experts can help you find the right size, material and style of Kindred kitchen sinks for your kitchen renovation. Book a consultation or visit us at TAPS Mississauga or TAPS Toronto today.