Making All-White Kitchen Designs Work
August 2, 2016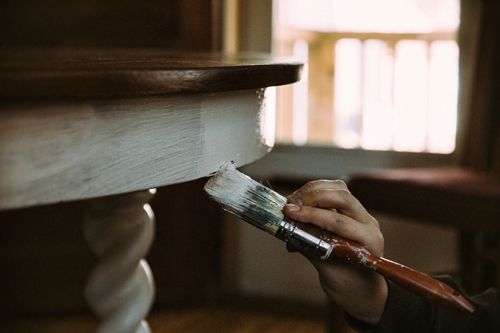 White is a very traditional color palate for kitchens, projecting the feeling of brightness and cleanliness. However, unless planned carefully, this can lead to a somewhat boring overall tone and texture to what is the hub of home activity. Here a few ways to embrace the versatility of white and avoid humdrum kitchen design.
"To add depth, try painting your kitchen in multiple white tones."
Play with different tones of white
To add depth to your kitchen, try painting it in multiple white tones. Going from a cotton white walls to honeymilk cabinets may be a subtle difference barely noticeable to the naked eye, but can make your kitchen seem less washed out. Off-white paint also plays nicely with more pure whites, so consider painting your central island in something closer to an eggshell to make it pop.
Look for inspiration from nature
Rather than repainting everything with uniform coats of white, why not try materials that have natural white qualities? Swirled marbles or composite counters can give you that simple, unadorned quality while a white wood stain can make your organic materials feel like birch (without the wood's natural softness).
Add texture
Different textured materials will create natural variations in tone, even if all painted with the same brush. Try mixing tiles with stone or layering wood over paint or wallpaper.
Embrace the exposed design bones
The beauty of white from a design perspective is that it can give a "finished" feel to a design that embraces exposed beams, moulding and baseboard. Rustic or country designs particularly pop when you add a touch of white.
Don't forget fabric
Don't let your choice in table cloths or hand towels throw off your carefully planned decor. Choose white or white-complimenting linens for use in your kitchen.
Need some additional inspiration? Come by a Wolseley Kitchen and Bath showroom and see what you can do.