Resilience, Design and Cost: The Best Bathroom Hardware Materials
September 30, 2016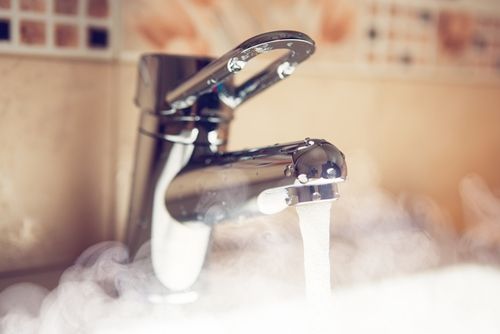 When choosing the right bathroom hardware and fixtures – like faucet handles, knobs, towel racks and sconces – there are three main considerations: resilience, design and cost. How much weight you assign to each consideration is totally subjective and is flexible based on the scope of the project and your budget, but focusing on some combination of the three can be very helpful in figuring out what you are looking for.
"Organic materials like wood are rarely used in bathroom hardware."
Resilience
Resilience is an essential feature of bathroom hardware since function is a top priority in all bathroom design. Your hardware should be made to be touched over and over again, as well as get wet without significant degradation. For this reason, organic materials like wood are rarely used in bathroom hardware.
Metals like brass, nickel and bronze are common since they stand up to moisture and rubbing quite well. Iron is less commonly used as it can oxidize and rust over time, leading many homeowners to replace it with stainless steel or cover it with a water-resistant coating. Alternatively, glass is an option, though some report that glass can get too slippery when wet.
Design
Choosing the design that is right for you is an entirely personal decision, but in general, it pays to keep your bathroom design scheme relatively consistent. A modern, high-tech shower might look out of place with lush, turn-of-the-century decor. However, fixtures and hardware are a great place to insert a little bit of quirkiness or personal character since they are most often small, unobtrusive touches.
"You can mix metals," Jennifer Markanich, owner and designer of Timeless Interiors, told HGTV. "But it's easier to mix metals in the kitchen than in the bathroom."
You can also feel free, if you like your current fixtures and just want to update them to match a bathroom remodel, to paint or spray-coat existing hardware. Just make sure to choose a fast drying, waterproof paint that is specially formulated to coat metal or glass.
Cost
We know that if you could, you'd design the bathroom of your dreams and spare no expense – all the way down to the most lavish, beautiful fixtures money can by. Unfortunately, this isn't always feasible. More so than design and resilience, cost has a tendency to drive certain decisions when it comes to choosing bathroom hardware.
That isn't to say that you can't find bathroom fixture materials that are beautiful and inexpensive. Recycled or antique brass can often be quite affordable and easy to find, while sleek stainless steel can often great performance for a very attractive price.
Want to learn more? Contact Wolseley Kitchen and Bath today!