The Latest High-Tech Trends in Bathroom Design
August 18, 2016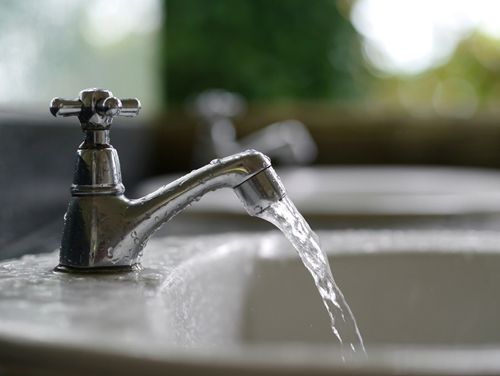 The latest trend of "smart homes" – i.e. homes outfitted with technology that makes life simpler and can be controlled remotely – has made an impact on design features in nearly every room. Nowhere has this been felt more acutely than in the bathroom, where gadgetry and high-tech utilities can revolutionize the way that homeowners approach these rooms.
According to a recent Houzz study, homeowners are more apt to renovate their old, outdated bathrooms – and when they do, they are frequently installing high-tech features. With 46 percent of respondents saying they "can no longer stand the old bathroom" and 29 percent responding to a bathroom that is "breaking down," these renovations are more likely to include a tech upgrade in addition to overall functionality. One in five new toilets and one in 10 new showers in renovated master bathrooms have "at least one high-tech feature."
The following is a list of some of the latest and greatest tech innovations that homeowners are having installed in their bathrooms:
Chromatherapy showers
Chromatherapy is a new form of therapy where different colored lights are said to have an impact on mood. Cool shades of blue help maintain calm, while brighter reds and whites are said to help with energy regulation. Installing waterproof LEDs that can be controlled via remote can turn your shower into a invigorating color spa!
Custom digital shower experiences
Do you like a hot, long shower while your partner is more in favor of something cool and bracing? Would you prefer high pressure over a calm trickle? Many showers are now being equipped with technology that controls water temperature and pressure with unparalleled accuracy. These smart showers allow you to customize your experience and even save your settings so that, with a push of a button, your shower is exactly how you like it every single time.
Built in bathroom speakers and TVs
Bluetooth speakers have been gaining popularity over the years, to the point where many bathrooms are now being constructed with waterproof speakers being built in discreetly. These sleek, high-fidelity speakers easily sync with smartphones, allowing users to stream their favorite music, movies and podcasts while they spend time in the bathroom. Now, small and waterproof HDTVs are being added to medicine cabinets and showers, giving homeowners even more entertainment options.
High-tech toilets
Many cultures have already embraced high-tech toilet solutions – especially the Japanese – and some of these innovations are now becoming more commonplace in America. Self-cleaning toilets with automated clog protection, motion-activated seat covers, built-in night lights, self-deodorization, hands-free flushing and heated seats are just a few of the high-tech options that are now available.
"Any glass surface can be turned into privacy glass."
Changeable privacy glass
Open, bright bathrooms that take advantage of natural light are all the rage these days. Now, with a simple adhesive film, almost any glass surface can be converted to privacy glass on demand. The film can be activated to turn opaque or transparent via the push of a button or an app on your smartphone.
Digital bidets
While for years they have been more popular overseas than in the States, bidets are becoming more common in American homes. Some high-tech features include self-sterilizing, stainless steel nozzles, aerated streams for gentle cleaning, and programmable temperature and pressure controls.
Touchless faucets
No longer the prerogative of public bathroom facilities, touchless faucets have made their way into homes. Touchless faucets are more hygienic and conserve water, automatically switching off when they aren't in use. They can also be paired with automatic soap dispensers.
Are you looking to overhaul your bathroom design? Stop in to a Wolseley showroom to get inspired!