What is your kitchen style?
May 31, 2017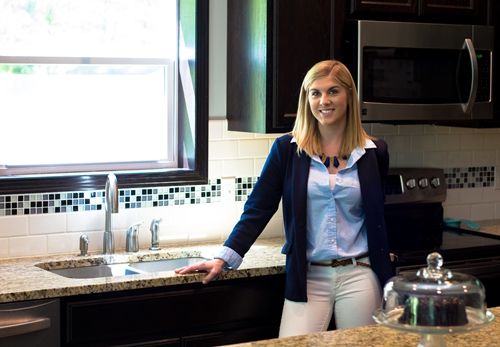 For many, the kitchen is the heart of the home. Yes, it is where you prepare your meals, but it is likely also the place that the kids tell you about their day and friends gather to chat over a glass of wine. There is simply something warm and inviting about a kitchen that draws people to it day after day, even when there is no cooking to be done.
"The kitchen is truly the focus of the home today," New York-based interior designer Andrew Suvalsky told HGTV. "A great kitchen design will give essential clues to how the rest of the home can and should develop."
Whether you are a DIY-enthusiast or could not care less about curtains and countertops, the way that you arrange your kitchen says a lot about what you enjoy and how you should decorate spaces throughout your house.
Modern simplicity
If clutter has you running for the hills, you probably love everything about the minimalist aesthetic. Keep the counters free of small appliances and kitchen tools by adding extra cabinets and other storage options where you can tuck everything away safely. Painting the cabinets and walls in a single shade will help further the simplistic look. Finish your modern, minimalist kitchen with sleek, chrome fixtures, like a single-handle faucet and a hanging pendant light.
Functional organization
Who needs pictures on the walls when you could use that space to hang your pans? If you are an enthusiastic chef who cares more about what is in the oven than what the oven itself looks like, your decorating theme is likely going to hinge on functionality. A hanging pot rack is the perfect focal point that will give you extra storage space while elevating the tone of the room.
Transitionally trendy
If you find yourself combining both modern and classic elements in your kitchen design, you may be ahead of the game. This theme – formally known as "transitional" – is an increasingly popular kitchen option. A neutral colour pallet is a smart way to create a classic background that you can build on with less traditional accessories, like curtains in a quirky pattern or a unique backsplash. Transitional is a particularly good theme if you enjoy DIY crafts. Little touches like personalized wall décor or storage containers that you made yourself, fit in well with the look.
Country farmhouse
You cannot beat the classics. If you love the country look, you are far from alone. Not only does this theme give your kitchen a warm and cozy feel, it is a great opportunity for a farmhouse kitchen sink, a style that offers extra space when it is time to wash dishes. Consider taking the doors off your cabinets for open shelving and throw a couple of rugs on the wood floor to complete the design.
Rustic chic
If you would rather be up in the mountains than lounging on the beach, a rustic kitchen is probably just right for your aesthetic. Houzz recommends playing up brick, timber and stone to create this theme and match it with vintage appliances. If you have space for a fireplace, all the better. Red and black are good colour schemes for your rustic kitchen, particularly in a plaid pattern.
Whatever kitchen style you prefer, your features are an important part of creating the right look. Visit a Wolseley Kitchen & Bath Classic showroom today to find the perfect faucet, lighting and other elements to complement your perfect kitchen.