When is it time for a new bathtub?
December 27, 2016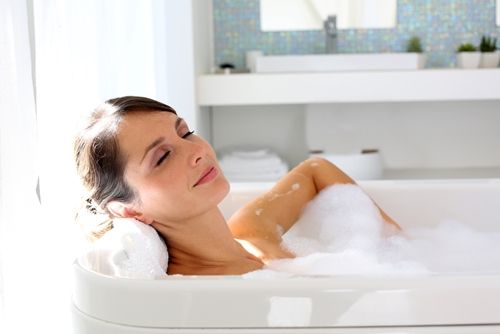 It can be hard to know when you're due for a bathroom remodeling, but waiting too long can be a real issue. At the same time, a new bathroom can be perfect for adding a bit of luxury and modernity in your home.
Your tub is one of the most important parts of your bathroom's character and usefulness. By looking for these signs, you can know when it's time for an upgrade:
There are leaks
One of the most obvious – and potentially serious – reasons it may be time for a new bathtub is that you're experiencing leaks. At best, this can just lead to water on the bathroom floor. If you have a serious issue, however, you could be at risk for expensive repairs. Fill the tub and plug the drain. If the water level drops, you could have a leaky bathtub.
Home Advisor stated that especially bad leaks can cause damage to the ceiling below. You could also damage drywall and other parts of your home, leading to very costly and difficult mitigation. For that reason, you should address any possible leaks immediately.
It's dirty
There are multiple reasons why a dirty bathtub likely needs to be replaced. Stains are quite unappealing and, aside from discouraging your family from taking a relaxing bath, can be an eye-sore for your entire bathroom. Regular upkeep can minimize the possibility of unsightly marks, but if they sit for too long, they can become irreversible.
Your dirty tub could also be harbouring mold, mildew and bacteria. This isn't just disgusting, but also unsafe. Kudzu reported that illness, allergic reaction or skin problems can come about due to an unsanitary tub. Once again, this is reason for prioritising cleaning on a weekly basis. Unfortunately, if you are inconsistent about this task, mold or mildew can take over your tub and be very tricky to get rid of.
You're ready for an indulgence
Beyond a dirty or aging tub, there's plenty of reasons for you to consider making an upgrade. Your tub is the focal point of your bathroom and does a lot to carry a sense of style and elegance. Visitors will gush at a luxurious new installation and will just as quickly notice a tub full of soap scum and stains. By installing one of the newest, most modern models available, you can give your entire bathroom an appreciated new character.
Your tub is also one of the best places to unwind, but odds are you're unluckily to feel this way if it is full of stains or creates problematic leaks. At the same time, new tubs have an assortment of relaxing features that melt away stress and give you a much needed moment of Zen. A splash of bath salts and just the right temperature can give you a luxurious escape just down the hall.
Head to a Wolseley Kitchen and Bath showroom to look for the newest bathtubs available. This is an excellent way to make your bathroom more modern.